Time Trial ~ La Mare - St Catherine's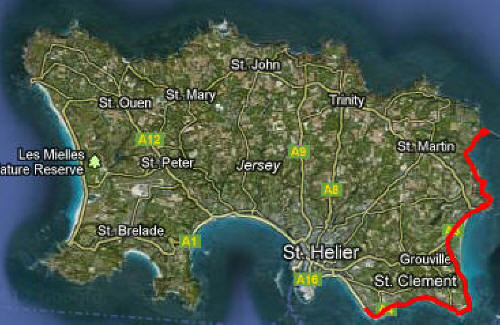 Course Description
This St Clement ~ St Martin based course takes place on the south-east coast of the island and is an extension of the La Mare Ten Course. It starts opposite the event meeting place, which is the public car park on the sea front at La Mare.
As with the "Ten", if there is a breath of wind on this course, it will find you. It has the added exposure of riding the east coast, around Gorey Castle and out to Gibraltar Rock.
Leave the start and head to the UK's most southerly point at Samares. Hug the coast for five lumpy miles until you get to Grouville. Keep going past Gorey Common car park, until you get to the foot of the castle, then take the hairpin left. Climb the hill and take the first hairpin right to pass the castle and head for Geoffroy's Leap.
Follow the coast road, through the dips, until you get to the yellow line at the end of St Catherine's walk. Take a right and head past the lifeboat station to do a loop of St Catherine's breakwater, the half-way point. Retrace your steps all the way back to La Mare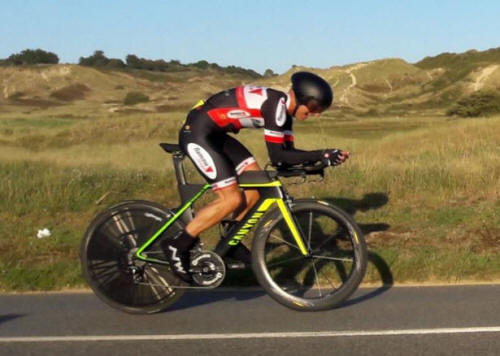 Richard Mayne, in full flow...
There are four significant EFR ~ Segments on this course...
▼
Segment 1
runs out from the start to Gorey Common
▼
Segment 2
covers the Gorey Common ~ St Catherine's Loop
▼
Segment 3
runs in from Gorey Common to the finish line at Le Mare
▼
Segment 4
covers the final kilometre to the finish