January ~ Climbageddon Storm...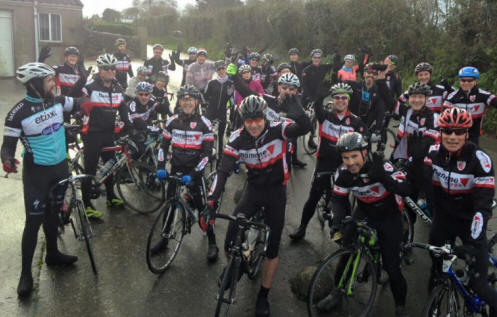 Winter Climbageddons are perfect prep for Summer Sportives
The finale Climbageddon 20
Depart Time & Place
Sat/Sun ~ Two groups, Gregarios and Galacticos, leaving at 8:30 sharp, from the Gunsite Cafe, St Aubin's Bay. The groups are identical, it's just to keep the road numbers manageable and keep people safe.
However, Galacticos cover the ground between the climbs faster (with less recovery) and are slightly less disciplined when waiting at the top! As you can see above, we all come together for the last climb.
Choose the group that matches your ability not your ambition.
Ride Activity
Climbing hard ~ full-gas, re-grouping at the top; recover, repeat.
Riding steady (25 - 28 kph) on the flats and at your best climbing pace on the climbs. Climb standing or seated it's up to you (why not alternate?).
Ride Tips
A session that gets harder as it nears the end. Go easy on the first few climbs to get your pacing right. Nail the middle ones. Find your limits and try to maintain power for the last few climbs. How hard can it be?
Remember, we're not racing, we're training to race. Controlled excess and discipline is the key to success. First "training" race is two months away, so no need to be riding like a lunatic just yet.
If you're first to the top of the climb, be a hero and go back down the road to pick up the last rider and bring them up to the top with you.
It's highly rewarding, both emotionally and physically; and it's a lot harder than it seems. And everyone won't think you're an arse for showing off and getting ot the top first...
Ride Rules
Bring enough food, drink and spares to sustain you for a hard, hard morning. These are crucial rides in our "training cycle", so we only stop for puncture victims that have a cleavage. You have been warned...
These sessions give a huge TSS score and are harder than their distance suggests.
---
Climbageddon Routes & Dates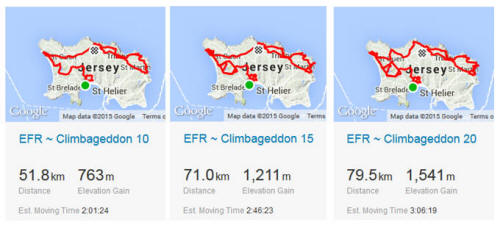 ▼

Jan 5 & 6 ~ Climbageddon Elite 10


▼

Jan 12 & 13 ~ Climbageddon Pro 15


▼

Jan 19 & 20 ~ Climbageddon Champ 20


▼

Jan 26 & 27 ~ Climbageddon Recovery 10!

The distance and time in the graphic above does not include getting to and from the ride start and finish, so plan accordingly!
Click the map above to be taken to the route for each week's ride. 
---
Upcoming Ride Weather
---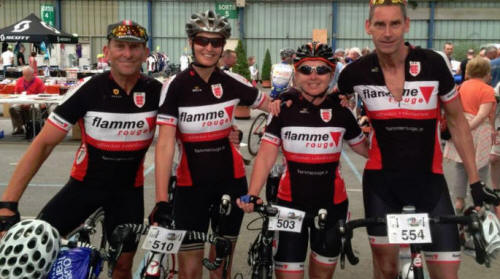 flamme rouge ~ Bucks Fizz Tribute act
Gunsite Gregario's ~ Gelato Ride
Depart Time
Every Wednesday 9:15 sharp, weather permitting!

Ride Activity
Performance Top Up ~ Just riding with mates, but with a purpose...

Performance Level
Ninety minutes tempo-ish, with a few "spirited lunges"...
---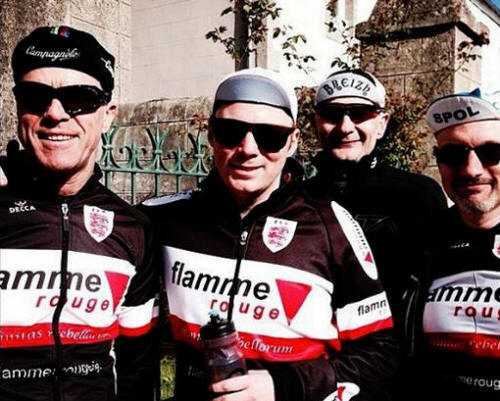 flamme rouge ~ Boy Band tribute act; Fake That
EFR ~ Gunsite Grupetto Activities
Here's what the 105+ local Strava members of the Gunsite Grupetto have been getting up to this week...
EFR ~ Global Grupetto Activities
Here's what the 520+ global Strava members of our our family have been getting up to this week...