Road Race ~ Quennevais Circuit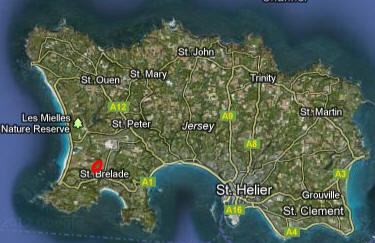 Course Description

To be found in the Parish of St Brelade, in the south-west corner of the island, the 1500 metre "Quennevais Track" was built in 1984 as the Frank Machon Cycle Circuit. It sits atop the headland above St Ouen's Bay and alongside the airport. It's always windy!
From the start, it's a tight left that leads in to a short "head-winded" straight and an easy left at the foot of the only "climb" on the circuit (below).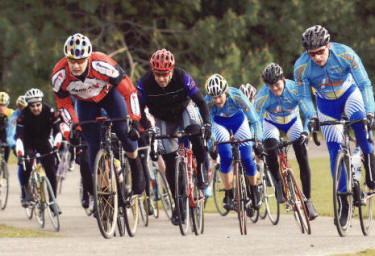 Attacking the climb to split the pack...
A right bank, and a short straight, is followed by a sweeping "S" on to the back straight. A tight, and now very bumpy left hander leads on to a long, tail-winded "straight" before the final chicane, which opens up to a 300 metre false flat, back to the start/finish line.