Time Trial ~ La Pulente Five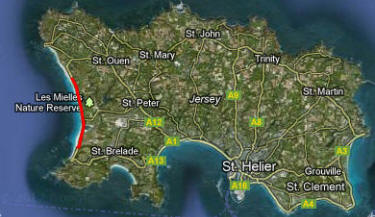 Course Description
This St Ouen based course takes place on the west coast of the island. It starts at the race HQ, which is the first car park at the south end of the Five Mile Road, at La Pulente.
A straight forward, out and back course. If only! The bay curves gently and, being Jersey, there's always a ferocious wind. Brave people ride disc wheels, sometimes they can be as much of a hindrance as an advantage. Every five years or so, when El Niño is in the right phase, we get a float day. Timing is everything.
Leave the start and head north, until you see the marshal at the turn, a way before the Barge Aground and opposite the houses on the right, which used to be a garage.
Turn safely, head back route one to finish, crest the rise at La Saline Quarry and finish at the large car park on your left.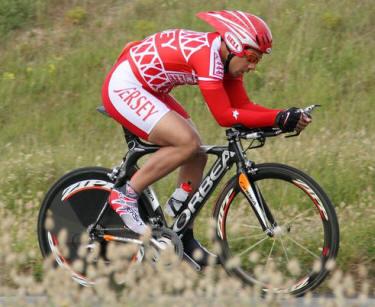 Alistair Cann ~ Island Champion at many disciplines!
Photo ~ Sam Goulding
There are two significant EFR ~ Segments on this course...
▼ Segment 1 runs out from the start to the turn
▼ Segment 2 runs in from the turn back to the finish line at La Pulente