Road Race ~ Corbiere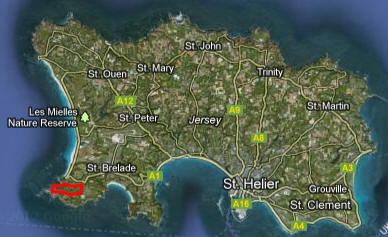 Course Description
The Corbiere Circuit is on the south west coast of the island in the parish of St Brelade. The smallest of our circuits, it runs anti-clockwise around the Noirmont Headland, using the Corbiere Lighthouse as the backdrop to many of the race climb photographs. There's also a huge German conning tower, but it's not nearly as photogenic!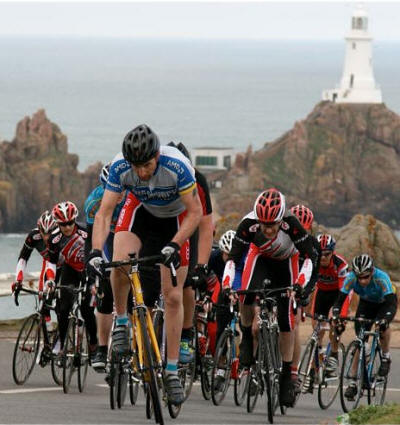 The leg breaking, lung busting climb of Corbiere.
The finish line is at the top! Photo ~ Sam Goulding
A simple circuit that starts at the top of the climb, at the large car park. Head east, hit the junction, turn left, head west and descend back to the sea. Follow the road and head back up the climb, past the German bunkers and gun turrets.
A lung busting short, sharp climb (above) takes you back to the start/finish area for a 3.7 km lap. Every now and again it's run in the reverse direction.
As you can imagine, it's always windy as there's nothing to get in the way of the incoming weather. If you were to swim out to sea, the next thing you would hit is the Gulf of St Lawrence 4000 kms, 2500 miles, away...