Cyclo Sportives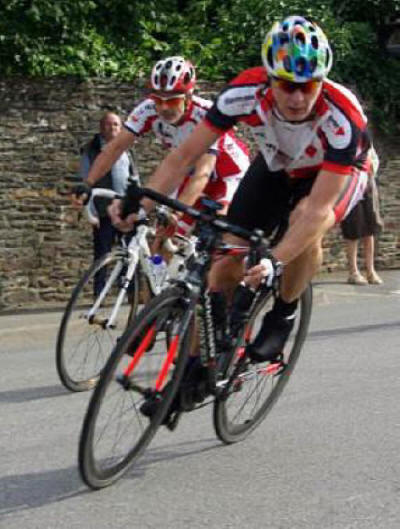 For the last ten years, Dianne and I have been travelling all over Europe, in our trusty Chrysler Voyager, competing in sportives, cyclos, gran fondo's, call them what you will.
In this time, we have seen the sport explode from just being popular, to the point that the Tour of Flanders sportive is now limited to 14,000 riders!
More and more people are asking about them, more and more people are doing them, and more and more people are training for them.
We've currently competed in over eighty events and "might" stop when we get to a hundred; but then again, we might not!
This section of the website may seem a little egotistical (isn't it all?) but I think it will add value. If just one person reading this can see what a normal, weekend warrior, like myself can do on ten hours a week training. If it inspires someone to stop thinking about it and get out there to take up the challenge, then it's been worth it.
Why not try one? You might enjoy it more than racing? What's the worst that can happen?
In 2004 I was the only person in the whole of the world that took part in every round of the European UCI Golden Bike Series! How fantastic is that? Well I enjoyed it, even if it did involve driving 12,000 miles to take part in seven events in seven different countries. I even managed to bag a UCI jersey!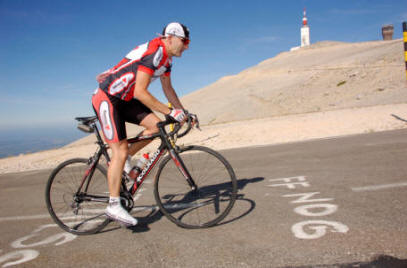 In 2009 I took on the mighty
Ventoux Masters Series
and managed to climb the Giant of Provence five times in 24 hours. A very long day in the saddle!
In 2011 I took part in the French Trophee Passion sportive championship and and although finally finishing third, at one point I managed to take the coveted
black leader's jersey
.
In between, we've raced all over Europe picking up trophy's and friends, along the way. Well my wife has, especially in Italy!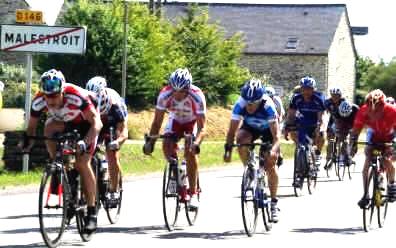 In this section of the site you will find, reviews of the events; parcours, climbing information, results, websites and anything else I can think of that may help whet your appetite to go and do one yourself.
Cancellara and Gilbert have both stated it as their ambition to win all of cycling's monuments. As a weekend warrior, for you it's not possible, but it is possible to ride every single one of them. I have, and my wife Dianne, has done all except Roubaix; at just 52 kilos she copes with Flandrian cobbles but gets thrown around a bit on the big stuff!
You don't have to do them all in one year, but over a couple of years it's got to be worth a crack hasn't it? You can't drive an F1 car around Monaco, and you can't smack a ball around Wimbeldon or Wentworh, but you can ride the Arenberg Forest and The Poggio.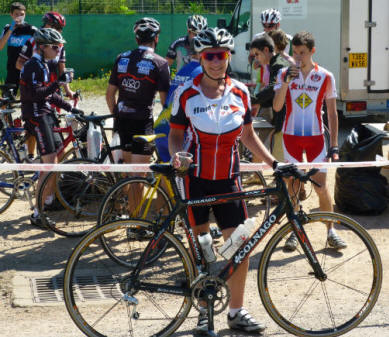 Every single event is an adventure waiting to be undertaken. You can't come back without a story to tell and a lifetime of memories. Shouldn't you try at least one before you hang up your wheels?

Be Good, Ride hard, Suffer Well...