Equipe Flamme Rouge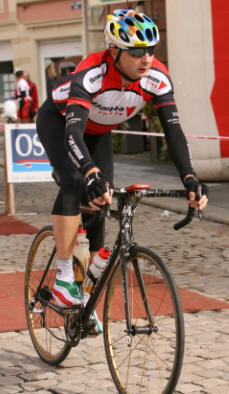 Welcome to the flamme rouge website. A coaching, development and support resource, delivered from Jersey, to cyclists the world over by the magic of cyber space and the interweb.
Whether you compete on a local, regional or national stage; are a keen cyclist getting ready for a charity ride; are hoping to embark on a sportive or marathon endurance event for the first time, you'll probably find something to help you within our pages.
If you require guidance, direction or support in attaining your upcoming sporting goals, we have an athlete's tool box that can help you achieve your objective. From a five mile time trial, to a century road race, sportive or a multi-stage, multi-day event,our Performance Programmes will guarantee improved performance, and a successful outcome, from just £10 (US$ 16) per month.
Our Performance Evaluation Services allow you to assess and re-assess your fitness levels on a regular basis. Attain an understanding of every training pedal rev you undertake by spending 90 minutes in our lab. Get real-time feedback on what training works for you and, more importantly, what doesn't.
If personalised coaching, or training plans, aren't your thing, then take a look at our ever expanding Training Drills section or your own Self Coach Manual. The drills section contains the majority of our basic toad and turbo sessions, while the fifty-five page manual gives more depth, clarity and a lot more information.
Our (sometimes) concise Factsheets give real-world information, advice and guidance on how to improve your riding, through correct training methodologies, supportive nutrition strategies and adopting the correct mental attitude. Some are more technical than others but all will help you become a fitter, faster, stronger rider.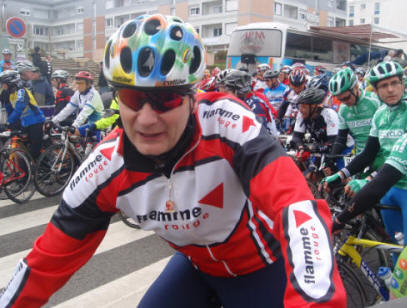 The Cyclosportives section speaks for itself. It gives an account of the, almost 100, European events we've competed in since 2003 and the ones we plan to do in the coming season. Hopefully our colletion of leaders jerseys, individual trophies and team awards will inspire those of you that have yet to take the plunge.
I promise you, you'll never regret tackling one and will only kick yourself for not trying them sooner.
Try Something New?
Don't keep trying the same training routines and expect them to produce different results. You can't just do more of what you previously did, or do it harder or for longer, and expect a better performance. At best you'll just feel more tired!
If you're travelling a well trodden path then it isn't your path; it's someone else's! Try something different, try something new, train to a plan and win some races. What's the worst that can happen?
Be Good, Ride Hard, Suffer Well...