FAQ ~ Festive 500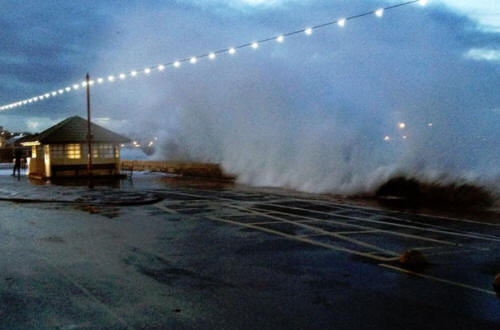 Festive Season Weather?
That's one of us, sheltering behind the aptly named shelter!
Emails have been streaming in from all directions asking if it's a good idea to do Strava's, Rapha Festive 500?
---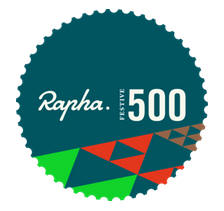 I've used and worked with Strava almost from the very beginning, (we have lots of riders in Silicon Valley). But sometimes they do my head in. Strava, not the riders!
Obviously they are a commercial enterprise and have a need to generate revenue, profits and an engaged cycling community.
But this must not come at the expense of riders' training programmes. Especially during "family time".
If you are on one of our progressive programmes, the Festive 500 comes at the end of our Red Week. It coincides with one of our perfectly planned recovery and adaptation weeks.
Our recovery weeks aren't random four weekly accidents. All of our programme start dates are "counted back" from this critical recovery/adaptation/festive/family week.
If you've followed the programme, you should be feeling "pleasantly fatigued" but strong. For most of you, up until this point you've been "training" for seven weeks with just a seven day rest period.
At the end of your planned recovery and adaptation week you will feel much less fatigued and a whole lot stronger. You will be "as up for it" as it gets, when we go climbageddoning!
Doing the Festive 500 could seriously compromise your early season.
This is the time of year when you are at your highest risk of catching, or succumbing to, a respiratory infection or illness; it's also the time of the year when, for those of us in the northern hemisphere, the weather is rarely at it's best.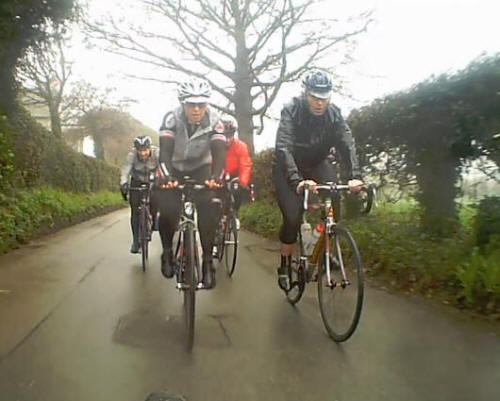 A bedraggled Louise Shaw & team Vice President Simon Perchard
followed by Ruth Lea and Nick Thompson ~ 500 kms of this?
If you do the Festive 500, there's a chance this could, in one swift jump, double your normal weekly ride distance. Which in itself, is too big a jump for your metabolism and immune system to cope with. Especially, if you're coming off the back of a Red Week.
You'll go too deep, too quickly, creating a perfect storm for the onset of immunosuppression. Effectively setting yourself up to fail for the following Climbageddon's. The sessions that are planned to push you to your physiological limits, after a carefully scheduled rest week.
January, and the Climbageddons, are the time you build your massive strength reserves for the coming season. Going in to January fatigued, with 500 kilometres of "junk miles" in the legs is a lot of effort, and a lot of risk, for little reward.
It's understandable that we're off work, have available free time and can get out on the bike without compromising your weekends.
But "I don't work" and I still don't do it! For me it's a big "no". But I do understand the appeal for those that see an opportunity for "free cycling".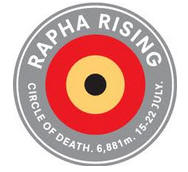 As with all things in life, nothing is "free". There will be a price to pay. A Strava challenge badge is nice to have, but not if it compromises your forthcoming season.
If a Christmas Training Camp was a good thing, all the pro's would be doing it. They don't, and I'd suggest, neither should you.
Save it for the Rapha Rising, or something similar, in mid-summer.
Do less, be more...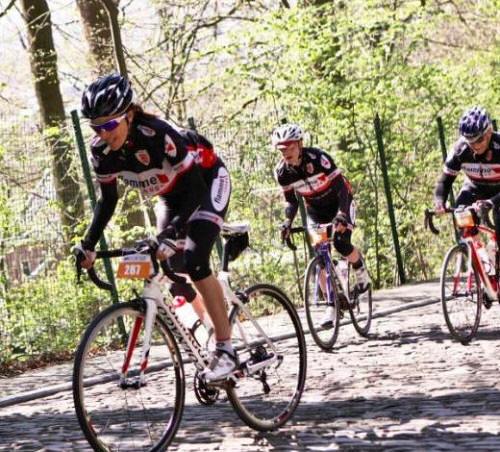 These people didn't do the Festive 500, and had a brilliant spring Flanders ride
Susan, Pete & Simon on the Muur in the Peter van Petegem Classic