Global Partners ~ Camps & Holidays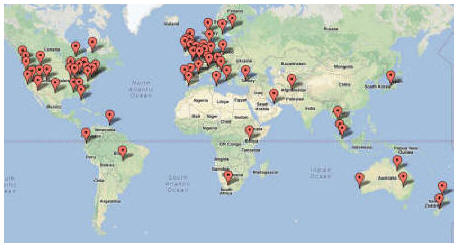 We currently support riders in over 52 countries across the globe
If you can't see your country (or State) with a flag ~ get in touch!
We know lots of people in lots of places.
Wherever you are in the world, whatever event you undertake, we can almost guarantee you're never far from a flamme rouger!
All of the organisations, people, camps or tours that you see in this part of our website, have been personally experienced by myself, or have come highly recommended by more than one person that I trust.
We only "partner" with people who provide the highest standards of customer service and can help you become a better, fitter, faster or stronger bike rider.
We have no advertisers, we accept no money from people. Everyone in this section of the site is here by merit.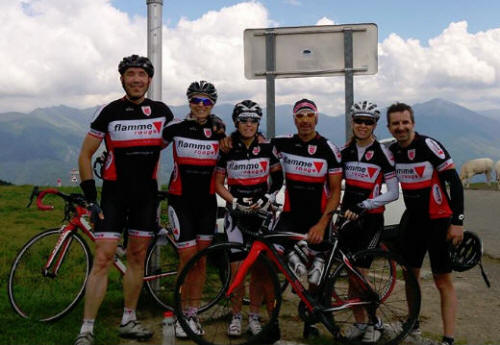 If you find good people who deserve to be here, contact us and we'll look in to it. If anyone lets you down, as unlikely as it is, we also want to know.
If you contact any of the organisations, or use any of these services, please be sure to mention us. It may, or may not secure you a discount or preferential room at a training camp, but if you don't mention us, you'll never know!
Have fun...
---
Bike Breaks Girona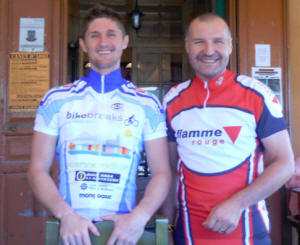 Saskia and Dave in Girona (that's our very own Team Secretary Mick Heald with Dave!) have a selection of Camps and Tours available throughout the year, but they also have a customisable Clubs & Teams Option, for groups of ten or moe.
Slice and dice it however you like, guided, self-guided; take your own bikes or hire a late-spec Cannondale.
There's even cycling legend Neil Martin on hand as a coach, guide, advisor, should you wish.
Six nights in a 3 star hotel, in the heart of the town, close to the shop (for their infamous, pro-heavy, shop ride), cafes, restaurants, and some of the best riding in Catalonia. It's where the pros live. Say no more...

---
Vamos! Cycling ~ Sierra Nevada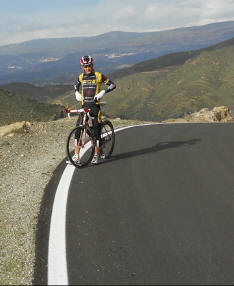 Gary and Sarah at Vamos! in southern Spain offer the perfect area to train for the Etape du Tour, cyclosportives and other long distance marathon events.
The area is regularly used for the Vuelta à España as the Sierra Nevada is seen as a real challenge.
With Cádiar at 900 metres above sea level, they have a choice of rides that can take you up to 2000 metres or down to 0 metres (a dip in the sea is an option too!), and anything in between!
They don't forget you are on holiday.
Loads of dates, loads of options, two training bases. Take a look and see what you and your mates fancy...

---
Train in Spain ~ Denia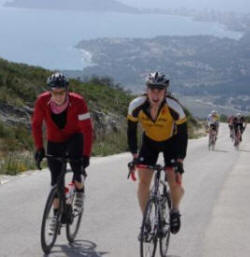 Are you looking for a great place to train? Somewhere with great routes, lots of climbs, quiet roads, smooth surfaces, sunshine?
Somewhere where most of the professionals go in the winter? The Costa Blanca is the answer and John Fegan is there to provide you with an unforgettable week of cycling.
Check out some of the highlights for 2015 and visit his website for more information. If you want to go at any another time, just let him know. He's there all year round!
Give yourself something to really look forward to and reserve a place with Train in Spain for a memorable week riding in the sun on silk-smooth roads amidst stunning scenery.

Make Cafe Cyclista your base, hire a Focus Bike and build up your fitness, and your tan! Train where the Pros do; Train in Spain!

---
Velo Flanders ~ God's Cycling Country
Of course heading to the sun for training is a great way to ease yourself in to the season. But there are alternatives.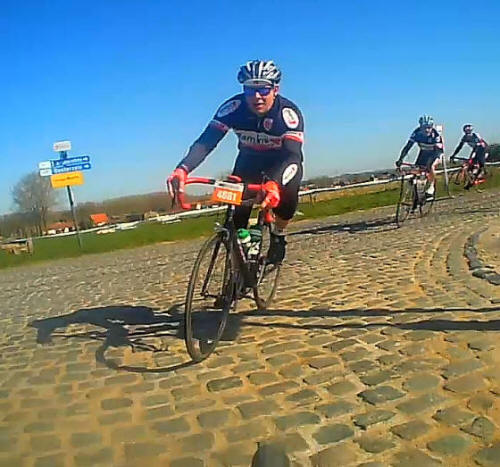 the flamme rouge train on the Mariaborrestratt
There really is no experience like it, and there's no one better to show you around than Steven Vanlanker.
Check out the website and see him riding with Fabian Cancellara, Stijn Devolder and the other Trek boys along the very same Mariaborrestratt.

If you want to sample the real Flanders, this si the way to do it. You won't be disappointed.
---
Cycle Speed Tours ~ Mallorca Palma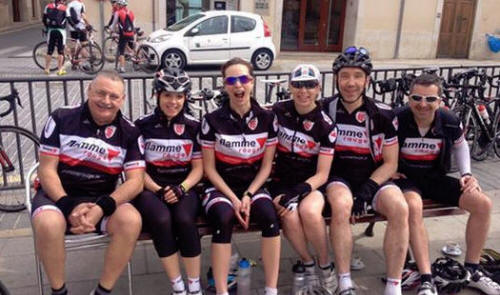 Cyclespeed have been involved in cycle tour guiding for a long time. Long enough to have realized that there is a better way to do it. Top notch accommodation, delicious food, personalised guiding on the very best roads, and friendly service where the client is king (or queen!).
Palma, a destination in itself, is one of Europe's beautiful small cities. With so much to offer it would be terrible not to make the most of it. Why not try the road less travelled and experience something different?

---
Club Activo ~ Tenerife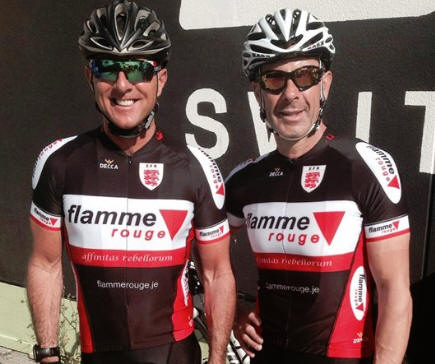 Club Activo Tenerife have everything from specialist Cycling Weeks, for individuals and small groups, with climbing and ladies only packages, up to their special Vuelta de Tenerife experience.
The options are endless. You can even bring the non-riding family, who can enjoy a holiday in the sun while you get training miles in the bank!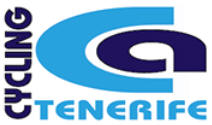 ---
Breathe Bike ~ French Alps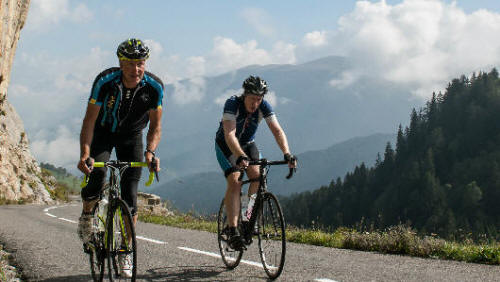 In the heart of the French Alps where France, Italy and Switzerland meet, we can access many classic climbs of the Tour de France, Tour de Suisse and Giro D'Italia, together with our own local favourites.
Our centre based alpine cycling holidays are from our luxury Chalet in the Chamonix Valley where you will enjoy all rooms with private facilities, hot-tub, wi-fi and much more. With our customised trips we can tailor the location and accommodation to your requirements.
With a passion for cycling, great food, ride support, pro bike mechanic assistance*, careful route planning - we are a family company and focus on small groups (normally maximum 8 guests) ensuring an excellent level of service underlined by our rider feedback.
Whether you're looking to join one of our scheduled cycle tours , ride a European Cyclosportive (Gran Fondo) or you wish to create a bespoke cycling trip, please call or email us to talk through your Cycling Trip to the Alps.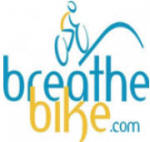 ---
Need a Bike Box?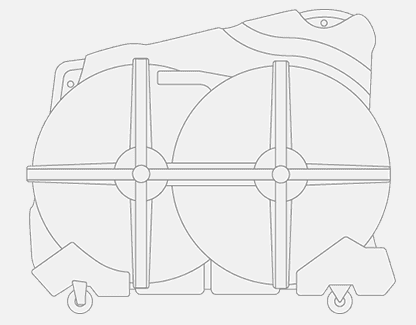 If you're doing a camp, and don't have your own bike box, why not hire one from Oxbikebox?
OxBikeBox provides hassle free Bike Box Alan rental at an affordable cost. Their pricing is simple - £6 a day. You can choose to pick up the box at a time that suits you, or they will arrange a courier to deliver and collect the box anywhere in the UK.
Quote Discount Code ~ 10OFF-EQUIPE-FLAMME-ROUGE for a 10% discount. Sorted!
---