Strava Segment ~ EFR Castle Green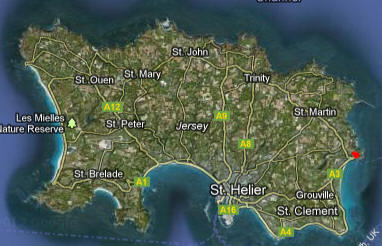 Course Description
Another contender for the island's toughest climb? This is the "full fat version" that starts in Gorey Harbour, at the foot of the East coast's Mont Orgueil Castle and climbs to the heavens.
The start is at the junction where the bus stop is, at the bottom of the buildings in the photograph below. Ride away from the castle, up Gorey Hill and take the first right hairpin turn. You're now facing the castle and heading for the Castle Green.
Just before the restaurant take the left hairpin and make sure you've got a good gear selected. It now gets very steep very quickly and doesn't let off until you get to the top.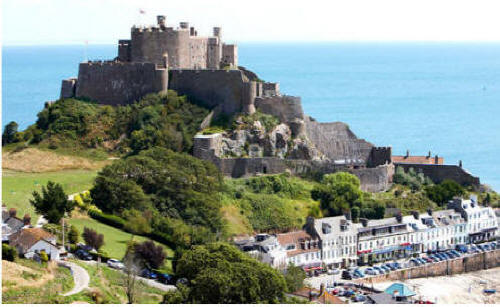 You are now passing the house in the bottom left of the photo and heading towards the camera. Keep going past the park bench, don't stop, you'll never get going again, as this second section of the climb averages 15%.
Push on towards the top but what looks like the top isn't! Keep pressing on the pedals until you get to the first proper road junction before Haute le Garenne.
When you get to St Martin's main road, turn left, go back down the hill and repeat.
I used this climb extensively for my 24 hour, Ventoux Master Series preparation. It works.