December ~ Now it begins...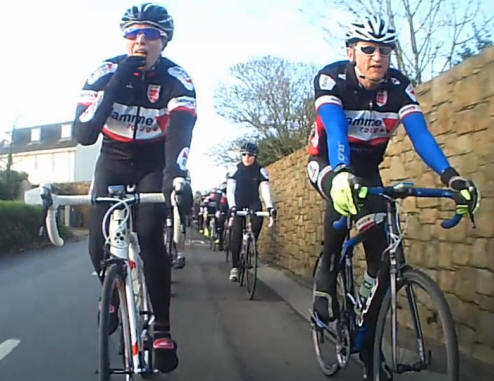 Susan (Jo) and Mark Remember to eat and drink boys and girls
These rides are death by a thousand cuts...
Depart Time
Sat/Sun 8:30 sharp, or when I arrive; whichever's the latter!

Ride Activity
December ~ Undulating, steady-ish, rides, re-grouping at the top of the climbs, although the group should be compact on most of the climbs.
Riding slightly over-geared, on the climbs (concentrating on leg strength) riding slightly under-geared on the flats (concentrating on leg speed). Don't mix them up!
Rides start with Undulating Elite at 60 kms and 800 metres of climbing (not including getting to the Gunsite and back home) finishing three weeks later with Undulating Champ at 75 kms and 1000 metres.
Performance Level
Two groups, humans and mutants. Mutants climb a kilometre or two faster, but that doesn't make it right! The longer you're on the climb, the more training benefit you get from it!
Choose the group that best matches your ability not your ambition.
Remember, we're not racing, we're training to race. Controlled moderation is the key to success. First "training" race is four months away, so no need to be riding like a hero just yet.
---
EFR ~ December Undulating Rides
Click on the appropriate map to get the route details...

December's ride and route information is ready for inspection. Click the map above to be taken to the Ride Schedule page for the Undulating Calm before the Climbageddon Storm. Easy on the mince pies now...
▼

Dec 7 & 8 ~ Undulating Elite


▼

Dec 14 & 15 ~ Undulating Pro


▼

Dec 21 & 22~ Undulating Champ


▼

Dec 26 ~ Gentle Smelling the Flowers Road Ride


▼

Dec 28 & 29 ~ Undulating Recovery

---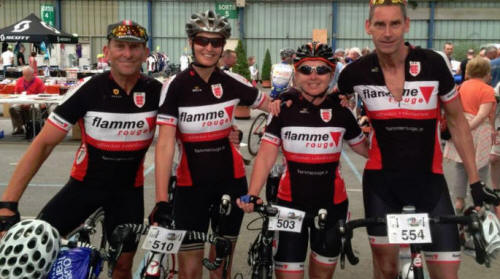 flamme rouge ~ Bucks Fizz Tribute act
Gunsite Gregario's ~ Gelato Ride
Depart Time
Every Wednesday 9:15 sharp, weather permitting!

Ride Activity
December Endurance Top Up ~ Just riding with mates, but with a purpose...

Performance Level
Ninety minutes tempo top up...
---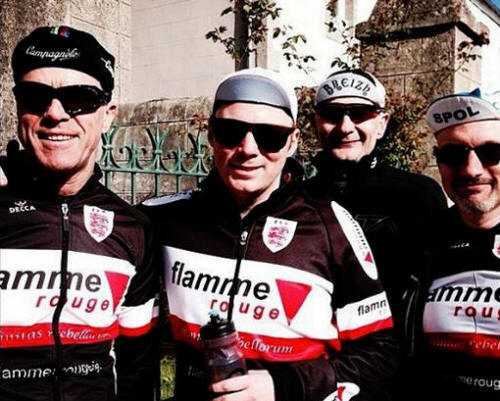 flamme rouge ~ Boy Band tribute act; Fake That
EFR ~ Gunsite Grupetto Activities
Here's what the 90+ local Strava members of the Gunsite Grupetto have been getting up to this week...
EFR ~ Global Grupetto Activities
Here's what the 370+ global Strava members of our our family have been getting up to this week...