EFR ~ Wall of Champions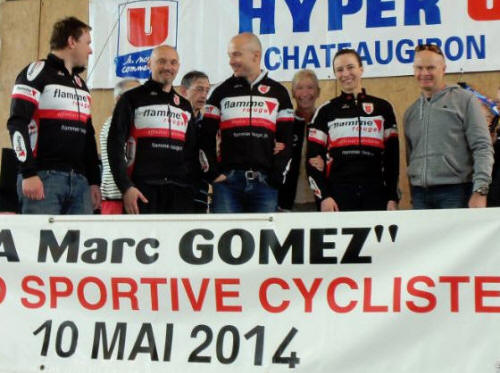 EFR Road Captains Chris O'Prey, Jason Stratford, (Marc Gomez), Chris Stephens,
Mrs flamme rouge, Dianne Williams, Susan Williams, & Andrew Perree
Marc Gomez Team Award for the third year!
Here we'll list as many of the endevours as we can of riders we've had the pleasure to work with that have trusted us as their training partners. An eclectic collection of top quality riders and thoroughly nice people. If you've accomplished a race or championship win, feel free to send us your photo and details.
But first, living proof of the flamme rouge ethos in action...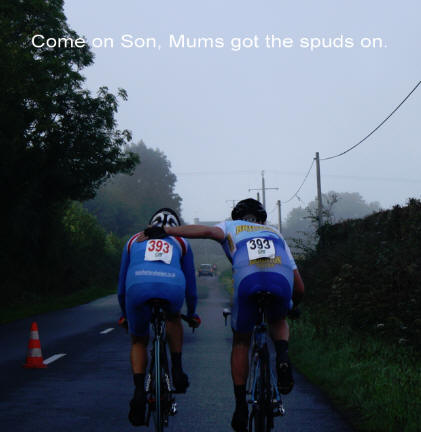 Jay Chisnall (Brighton Mitre) giving his sickly best mate, Manchester Wheelers', Tony Thurman, a helping hand over the last climb of the 2013 Duo Normand. The cold Tony had been fighting in the lead up decided to come out and play on the morning of the event!
Not all the world's champion's get to stand alone on the top step. But here's some (including Jay) that did...
---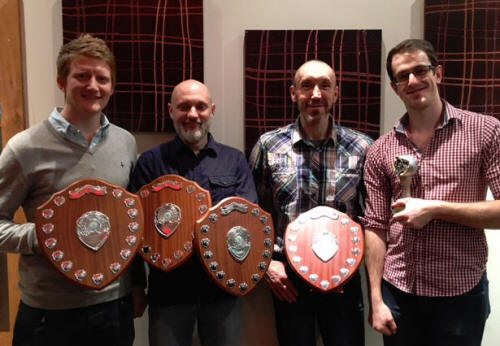 Jersey Cycling Association Island Awards Night
A great championship haul for the boys and girl!
(l-r) Michael Thomas picking up Florence Cox's TT Trophy (she was off island), Jason Stratford Vets Road Race & TT Champion, Mark Shaw 5 Mile TT Champ, Richard Palmer 5 mile TT series Champ.
---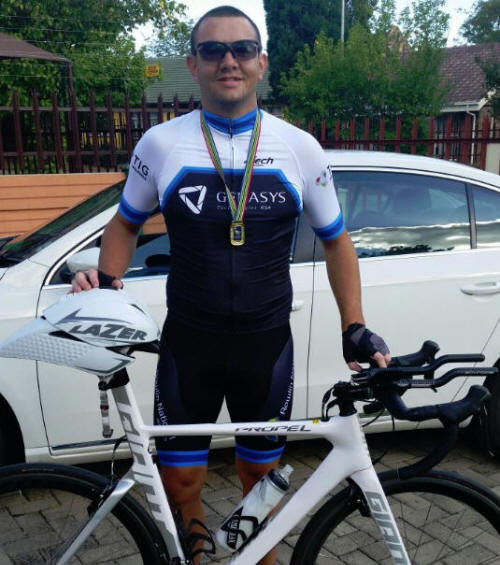 Jaco Nortje Team Genasys
TT Gold ~ 2016 Mpumalanga Championships SA
Jaco turned two 2015 silver medals (see below) in to a TT Gold & Road Race Silver in 2016.
---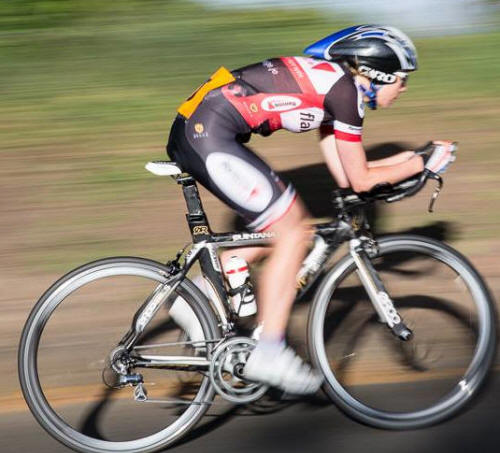 Florence Cox
Jersey Island 5 mile TT Ladies Champion 2015
---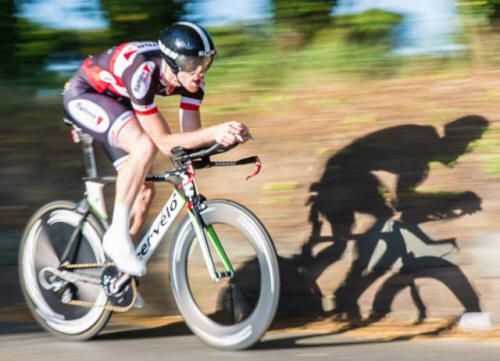 Dr Richard Palmer
Jersey Island 5 mile TT Series Champion 2015
---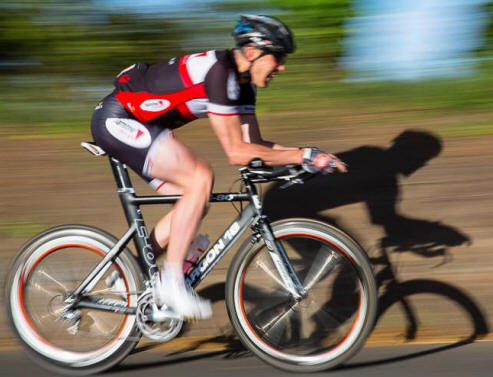 Mark Shaw
Jersey Island 5 mile TT Super Vet Champion 2015
---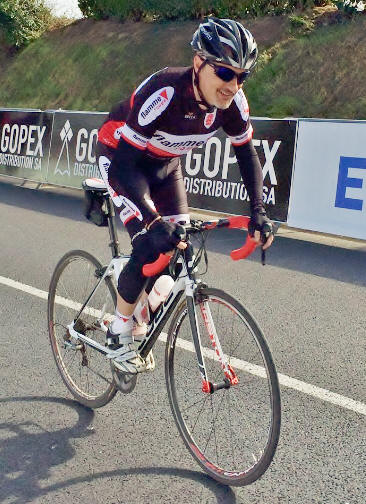 Jason Stratford
Jersey Island Road Race & 5 mile TT Vets Champion 2015
---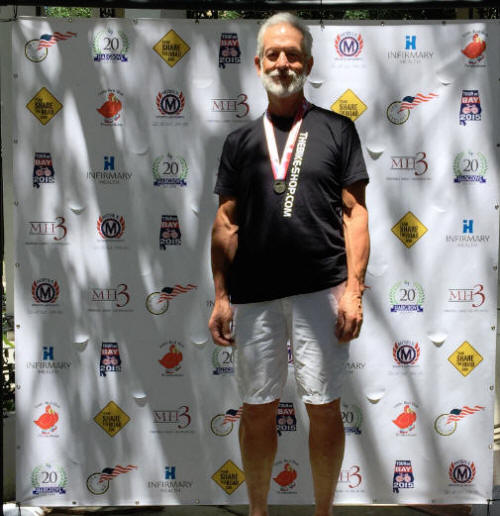 Rusty Ross ~ Champion Gold Medal Winner
2015 Alabama State Criterium Championships (60+)
---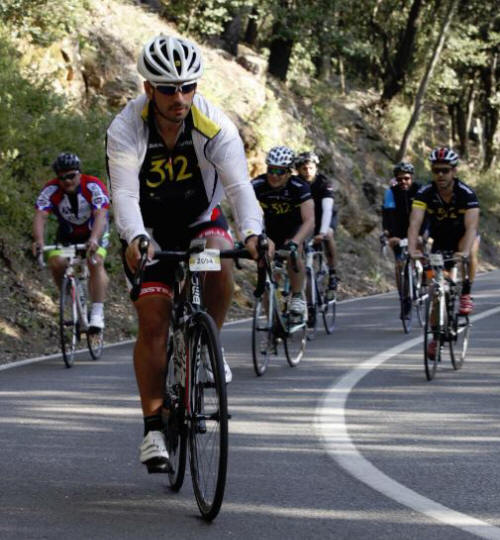 Carlos Hartman ~ Majorca 312 Challenge
Which, for someone form the flatlands of Argentina, was a champion's performance!
---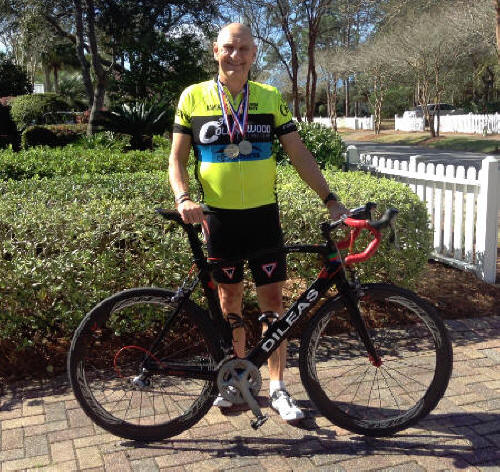 Brain Passmore Double Gold Medal Winner
2015 Tallahassee Senior Games ~ Florida US
---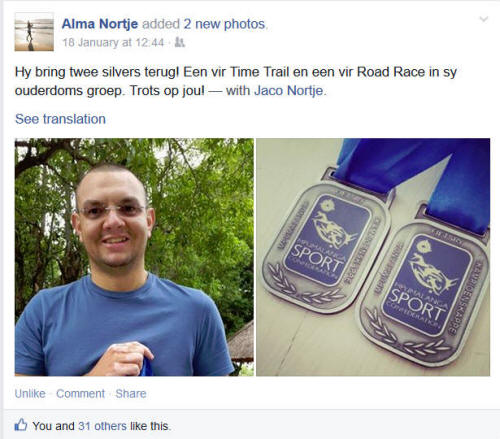 South Africa's Jaco Nortje ~ 2015 MPU Championships...
Lost 10 kilos, took TT & RR silvers in the MPU Champs
---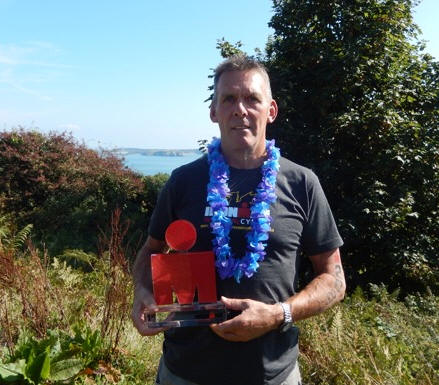 Welshman Nigel Merrony ~ IronMan Champion...
Not only did Nigel take the Cotswold 113 age group title, he took the IronMan Wales event as well which qualified hm for the World Champs in Hawaii. How cool is that...?

---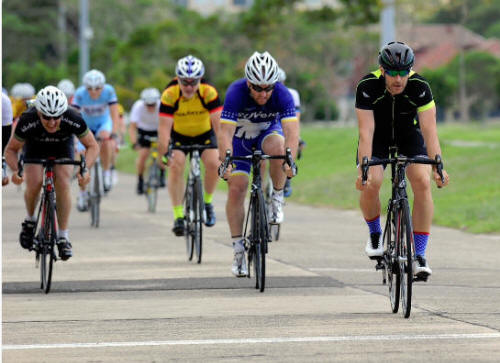 Australia's Shannon Minns ~ Train hard, race easy...
Easing up before the line to take a huge win and secure a category upgrade

---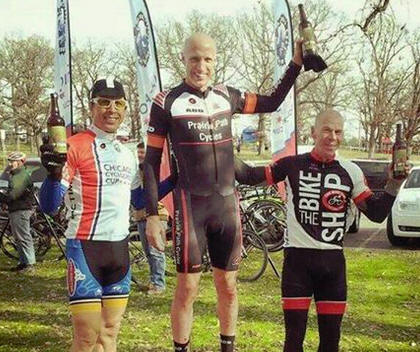 Prairie Path Cycles and Mission 1 Racing's Tony Pacini
taking his second win in two weeks in 2014/15 Chicago's CycloCross Cup at Sunrise Park
---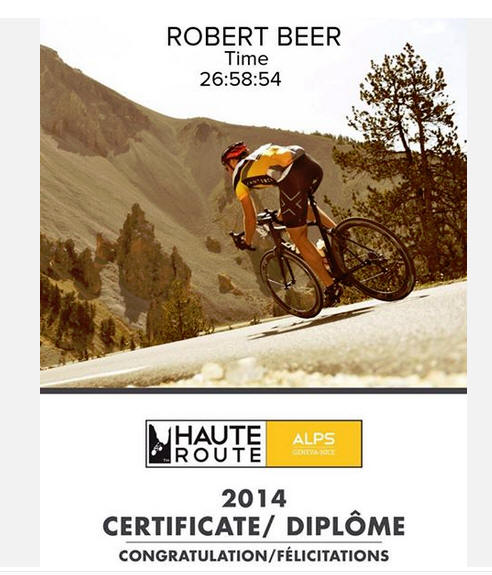 This is what makes a champion.
Robbie Beer, had a major shoulder op at the end of May and started his recuperation in June in an arm brace and sling. No road riding for him for at least six to eight weeks. With the Haute Route Alps coming up in August, it looked like a Mission Impossible task for him to be ready. But Robbie's not your average rider.
I need an Indoor Trainer Programme to get me through the Haute Route, was the challenge. Coming up with a programme is the easy bit. Getting on the turbo and banging out the sessions, when recovering from an op that means you can't use the bars, that takes something special.
The fact that Robbie took a tumble on loose gravel on the last descent and ended up being 'coptered off to hospital with a broken leg, just adds to the legend! And he was riding so well, he still got a finishers diploma.
These are stories you tell your grand-children.
Meanwhile, John Fegan's, Train in Spain Team came a huge 6th overall and were having a ball. Remember, it's all about having competitive fun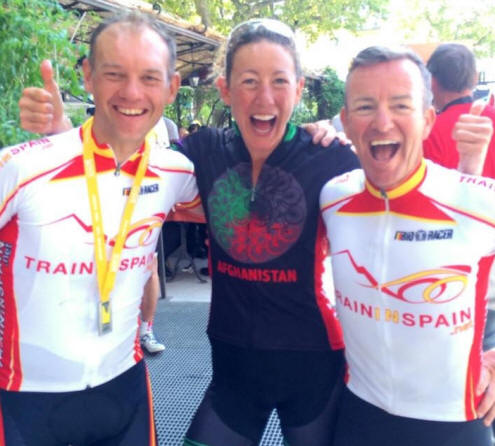 Andrew Foster (l) and Jerry Clarke with 4 x IronMan World Champ Chrissie Wellington
---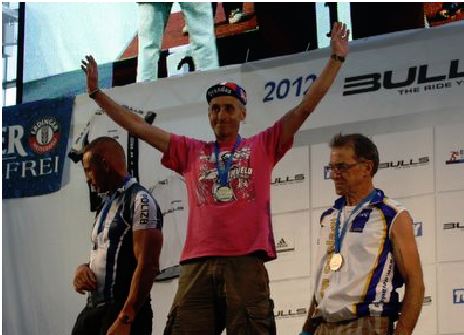 Here's Jay Chisnall standing on the Rad Am Ring 24 hour Solo MTB race in 2012. Despite illness, and having to sleep for three hours mid-race,
he still managed to finish second in 2014. A top man...
---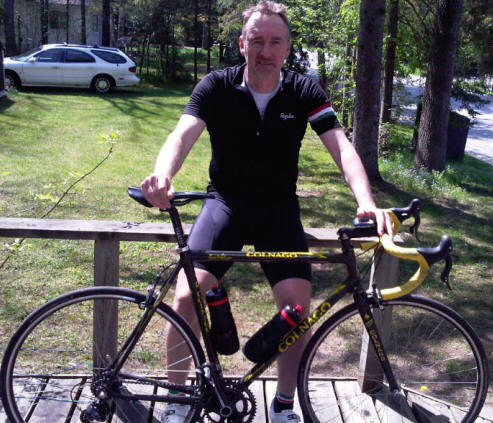 Bill Coupe ~ Newmarket Eagles CC (Ontatrio)
Winner Sandford RR and securing a Championship 3rd place
---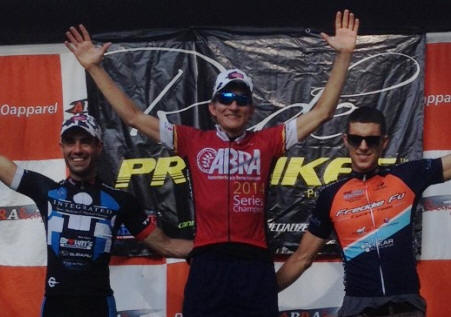 Some super-strong, aggressive riding, including a solo breakaway from 25 miles out!, brought Integrated Sports Medicine, presented by Browns Subaru rider, Eric Diamond
the Appalachian Bicycle Racing Association's 2014 Series Championship.
---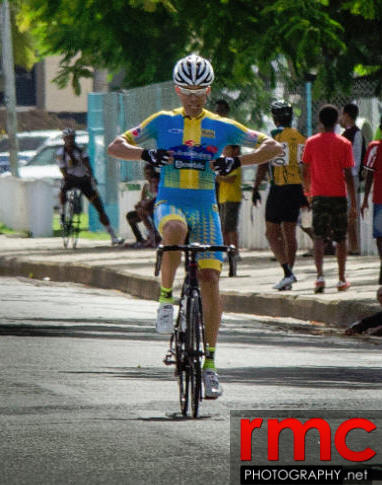 What a week for Derek de Gannes
2014 Trinidad & Tobago National Championships
Critereium Gold, Time Trial Gold & Road Race Silver by the smallest of margins!
---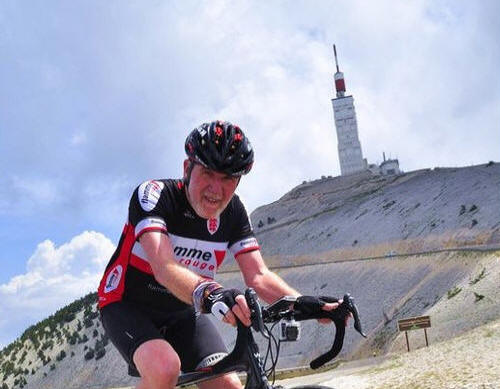 Frank Cunliffe in the blazing heat on his epic Ventoux Cingles day
---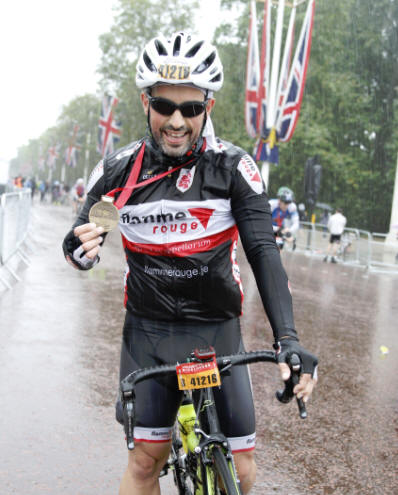 A wet George de Sousa at Ride London
two days later he secured his first Jersey Circuit Championship
---
Bracken Spencer powering his way to the 2014 Montana Hill Climb Championship
Beartooth Blitz (3287 m), 40 kms climb in 1:49:56 @ 331 watts
photo ~ Boaz Dov Elkes
---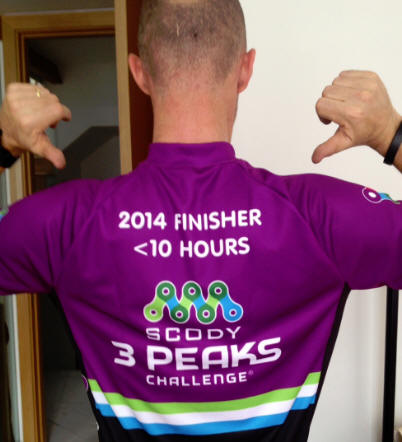 a shy Mark Stride ~ 2014 Australia Scody 3 peaks sub 10 hr finisher
---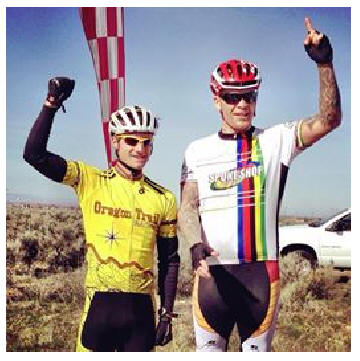 Coul Hill ~ 2014 Winner Mason Lake Road Series, Idaho
Photo ~ Collene Hill
---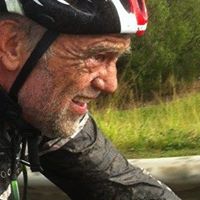 Franz Andres ~ 2014 New South Wales Mackay Cycling Club TT Champ
---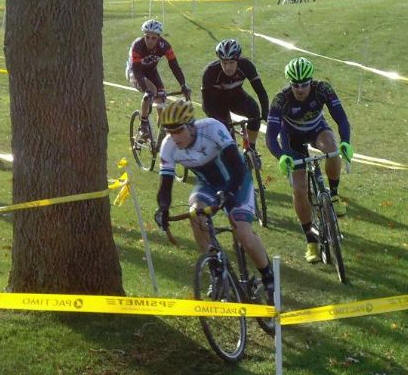 Tony Pacini ~ 2nd 2014 USA Cyclo Cross Rider Rankings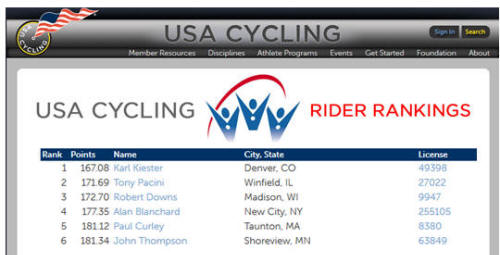 ---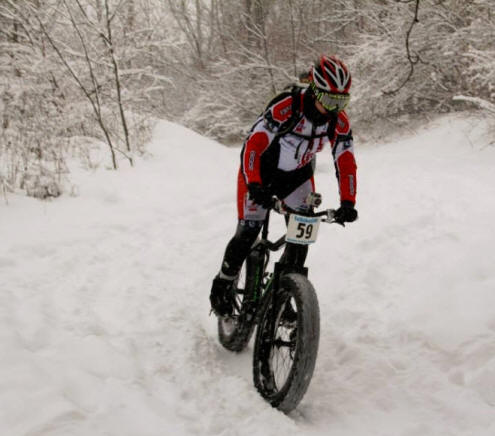 Kirk Graham ~ 2014 Winter Rush Michigan Fatbike Series Champ
---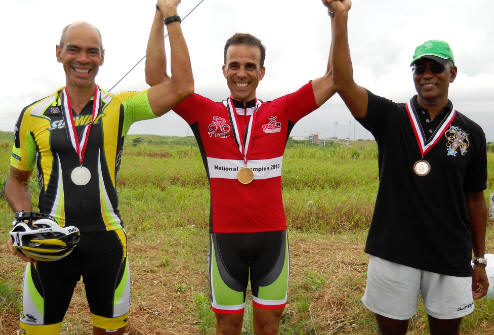 Derek de Gannes ~ Trinidad & Tobago Road Race & TT Champ again!
---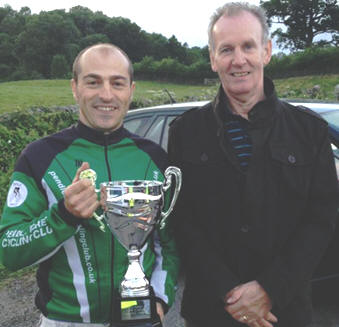 Gary Smith ~ TT Champ!
---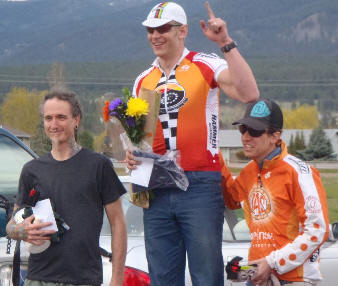 Bracken Spencer ~ Big man with a big win
---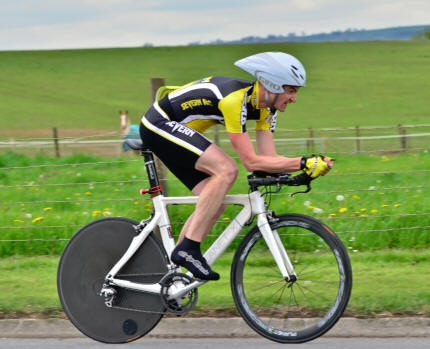 Andrew Derek ~ heading towards two sub 22 min PB's
---

The Pacini's ~ 2nd Place weekend
Tony in Chicago and Phil in Florida !
---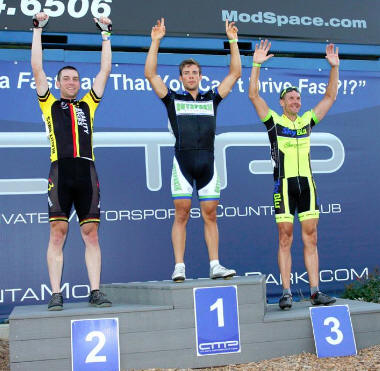 Tommy Freckman ~ First of a couple of wins and a Championship
Road Atlanta AMP Series
---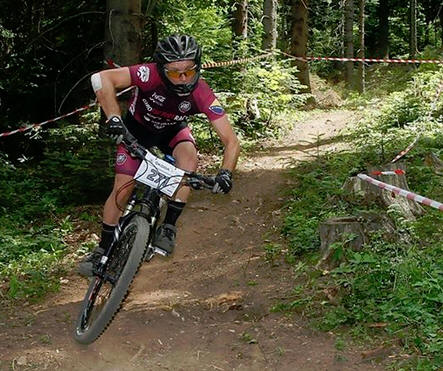 Paul Lowe ~ Giro di Sarajevo Championship Winner
---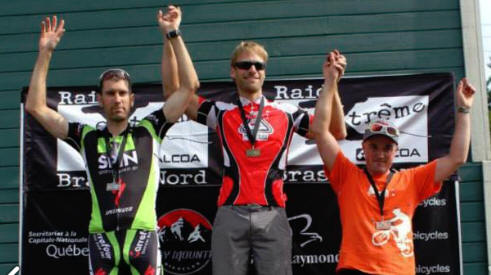 Alain Gagnon ~ Canadian MTB Extreme Champion
---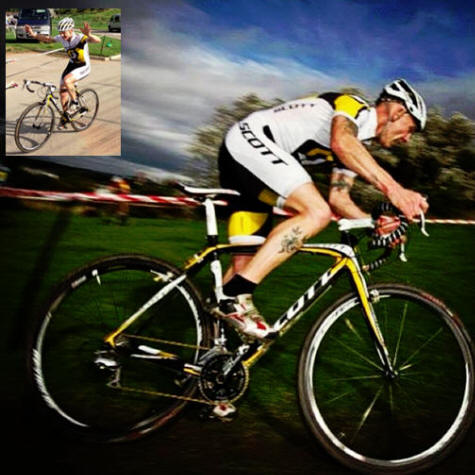 Kenny Johnson ~ UK CXNE Race winner
---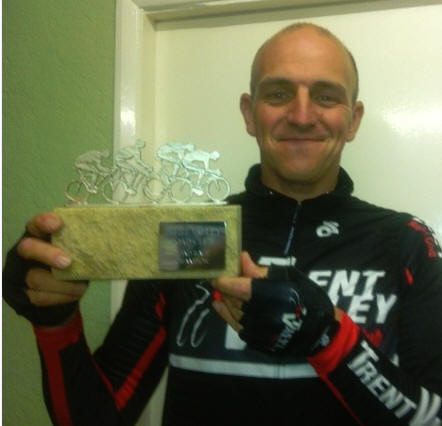 Shaun Pycroft ~ Trent Valley Circuit League Champ
---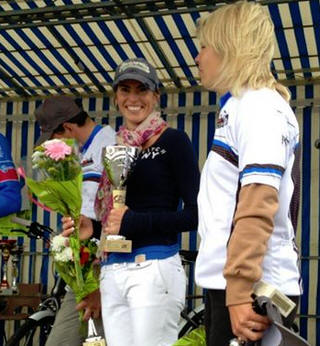 Clare McGreevy ~ first winner's trophy of a French weekend double header!
---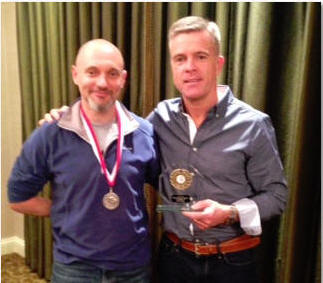 Jason Stratford & Spencer Moss ~ EFR Road Captains
Vets RR Silver & Division Champ respectively
---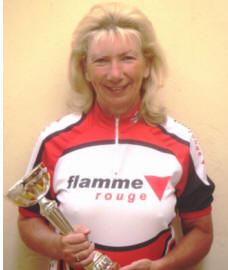 Dianne Williams ~ Claudio Chiapucci Sportive Ladies Winner
---
Andrew Perree ~ EFR Road Captain & Combourg victor
---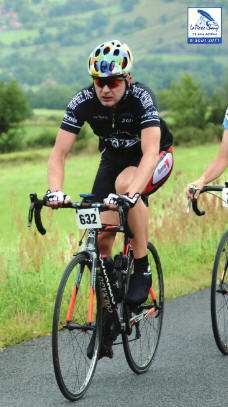 Me ~ Wearing the French Trophee Passion Championship Leaders Jersey
---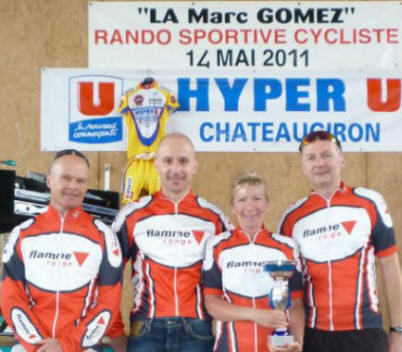 EFR Road Captains Andrew Perree, Chris Stephens,
with Dianne Williams & Fat Boy Slim (me)
Marc Gomez Team Award 2nd year running!
---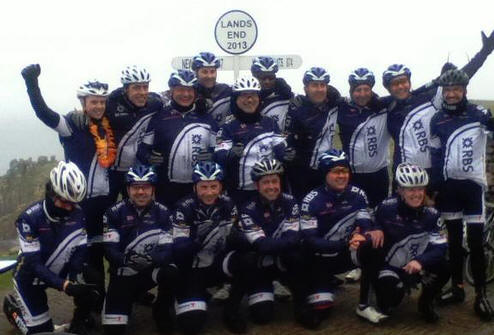 RBSI's, 2013 Successful John O'Groats to Lands End Team...
---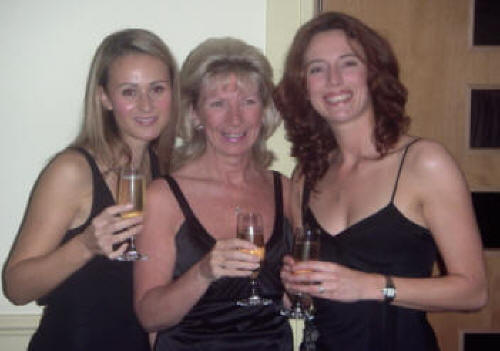 The girls on trophy night ~ Jo Le Cocq, Mrs flamme rouge, Susan Williams