Rehabilitation Programme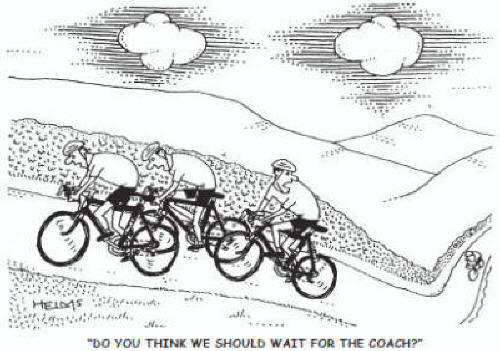 Our four week flamme rouge Rehabilitation Programme has been specifically designed to help you gently get back in the groove as quickly, as safely and as stress-free as possible.
Who's it for...?
If you are returning from sickness, injury or surgery, then this free programme is for you.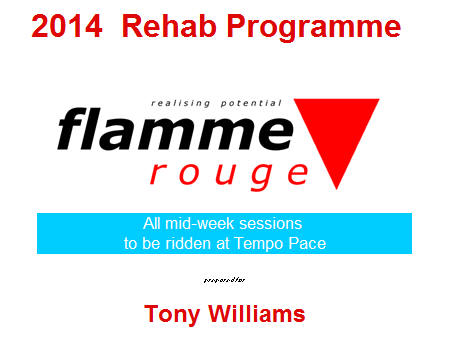 How it works...
Once cleared to ride by your doctor (yeh, I know, but I have to put that in!) you just pick up our four week programme that gently, eases you back in to the groove.
With two mid-week sessions, and a weekend recovery ride, you'll soon be back on the road to recovery.
We tease and coax your body back to fitness by keeping stress levels low and motivation high. After four weeks, or once you have no elevated heart rate after two consecutive sessions, you're ready to pick it up again.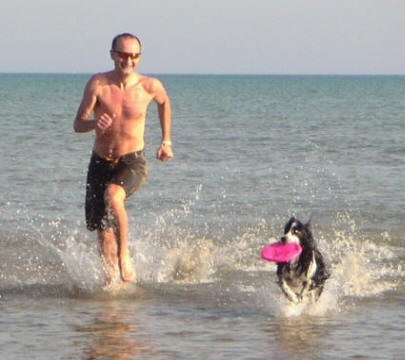 Just becasue you're off the bike doesn't mean you can't have fun

If you would like your free Rehabilitation Programme, just email us by clicking here and we'll send one to you by return.

What you get...
A four week (repeatable) programme with supporting information and Garmin files to help keep you in synch.

What it costs...
Nothing, it's as free as the air that you breath. All that will happen is (unless you already subscribe) we will add you to our monthly factsheet mailing list. Here's our Privacy Policy should you wish to view it.