Results Coaching Service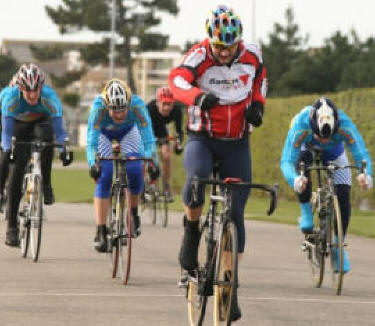 Doing the right things, in the right order, at the right time,
brings the right results...

The flamme rouge Results Coaching Programme, at just £10 per four week cycle, is a step up from our Drills & Sessions Manual.

Who's it for...?
If you are confident in following a bespoke programme, written specifically for you, to secure the outcome of your choice, and require no further coach interaction, other than an a quick "sanity check" at the programme mid-point, then this is the service for you.

You don't need a heart rate monitor or power meter for any of the sessions within this programme. But if you have either of them, there are specific target zones and parameters within the sessions, for which you can aim.

Purchase A Programme...
If you think the flamme rouge Results Coaching service is for you, please use the drop down menu to select the timeframe that best suits your needs. Click "Buy Now" and the process starts.





How it works...
Once you've selected your programme, we'll send you a short questionnaire to complete and return to us. We ask for your min/max heart rate, and/or your VO2max or FTP wattages if you know them.

We want to know about your riding environment, terrain and other options, to help us build a holistic picture of your current activity. There's also a few other physiological questions about height, weight, age, etc.

We'll also ask for more in depth information regarding your training history, your current fitness levels, available weekly training time and for three key objectives you'd like to target or pursue. Remember, your targets and objectives should be SMART!

In line with your responses, we will personalise the programme's drills and sessions with perceived exertion levels, heart rate zones, power zones and cadence guidelines.

Your programme will be designed to make best use your available training time to close the gap between where you are now and where you want to be; within the obvious limits of human adaptability!

You review the draft, we discuss any thoughts you might have, make changes if necessary, or crack on and everyone's happy!

Start to finish process takes around three to five days.